The best piano teacher I've had
We have moved quite a bit and so my son (12) has had at least 6 different piano teachers. Before we started lessons with Mr. Broc, my son had finished the Alfred lesson series but hadn't been making a lot of progress with his other teachers. After only 6 months of lessons with Mr. Broc,… Read more "The best piano teacher I've had"
Diana Glade
Success in under 4 months!

Broc is a wonderful piano teacher! I decided to sign up a semester of lessons for myself with a simple goal to play Christmas songs well enough for my family for Christmas. I excelled more than I had expected that I would! Broc will push you beyond your comfort zone just enough.
Diana Moran
Patient, Motivating, and Invested Teacher
Broc Hite is such an accomplished pianist, and he is such a patient, motivating and invested teacher to my two boys and little girl. I don't think they would have learned as much with anyone else!
Crystal Boyle
Exceptional Teaching
Broc teaches piano to our 2 children, ages 12 and 8. Both have very different learning styles – and Broc has done an excellent job adapting his teaching style to fit their learning. I have tried music lessons at different places, and this experience has provided them the most learning and progression in their piano… Read more "Exceptional Teaching"
Miriam Clifford
Great Piano Teacher
Mr. Broc has been a great piano teacher for my daughter. He challenges her and assesses her strengths and weaknesses very well. He gives ample public recital opportunities so that my daughter can overcome stage fright. It is a blessing to have a teacher like him.
Shipra Rane
Incredible teacher for my girls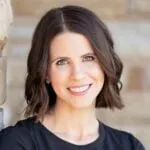 This last year my daughters have been taking piano lessons from Mr. Broc. I have been so impressed with the progress they have made. He is an intuitive teacher who can easily see their strengths and weaknesses. He always encourages them while also pushing them to do the best of their ability. He has also… Read more "Incredible teacher for my girls"
Amanda Peterson
---
In addition to reading my Teaching Testimonials, please visit my Social Media Reviews.