It's time to think about Piano Lessons!
I offer piano lessons in-person and online. Lessons are $100 per month for students following a fall or spring semester tuition plan, based on a rate of $28 per half-hour.1
I offer in-home lessons, outside of my scheduled in-person hours, but the price is higher due to an added travel charge.
If you're ready to contact me, please click the blue button. The next section summarizes what I offer, and a bit about me. There is much more information after that if you'd like a long read.
1. The tuition plan and hourly rates quoted are my best rates. They are for students following a tuition plan or taking lessons on a regular basis as defined in my policy.
---
---
---
♫ Who I Teach
Lessons for Children
I teach children from ages 5 and up. What age do I recommend your child start? That's a complicated topic I cover in the FAQ section below. All of my students make some progress, but that depends upon a combination of readiness to learn and regular practice at home.
Young kids don't need to practice a lot, but they need to practice consistently. If you'd like to have me help assess whether your child is ready to start, please contact me.
Lessons for Adults
I teach adults, too, and welcome them into my studio. Often, an adult takes a lesson in an adjacent time slot to his/her child. There's often a synergy from that experience even though each student has independent goals.
I also take adults who come on their own. I prefer to teach adults outside of peak hours since children have very specific times that they can take lessons. Plus, that allows me to offer a bit more flexibility in scheduling.
---
Here is Debussy's Children Corner, performed by my older piano students in May 2020. Click on the image to watch!
---
♫ More About What I Offer
Innovation and Tradition
When you watch me teach a lesson, you'd see some of both. A traditional lesson typically focuses on just music reading (playing) and technique. An innovative lesson includes rote playing and improvisation, particularly at the beginner level. For an intermediate student, there may be some lead-sheet playing, an exploration into jazz or pop, or more advanced improvisation leading to composition.
Lessons provide the foundation for lifelong playing. Each student will have different interests and a different path, but it should lead eventually to that same goal. I wrote a blog post about what a lesson looks like, particularly for a beginner.
Recitals
For my Shepherd Music School students, there are group recitals at the conclusion of each semester. For all my students, there are additional opportunities to perform, with events like a piano party, house recital, a retirement home visit, or warm-up recital for an upcoming festival. Even though Covid-19 has shut down our in-person performances, we still try to keep up performing online as much as possible.
Festivals
I encourage many of my students to participate in two annual festivals that are made possible by my professional affiliations listed above. Students are invited to participate only after they have studied for at least a year and are prepared for the experience. If students are not ready, or not interested in participating, that's okay, too!
Professional Affiliations
I am a member of the Music Teachers National Association (MTNA), the Arkansas State Music Teachers Association (ASMTA), and the local Northwest Arkansas Music Teachers Association (NAMTA). Membership in all of these groups provides you the chance to participate in the festivals listed below. It also provides me with ongoing continuing education opportunities.
I'm also a member of Vibrant Music Teaching, which is run by Nicola Cantan of Dublin, Ireland. It's a paid membership that grants me lots of teaching resources, like the games I send to help students with concepts, plus a very supportive community of innovative music teachers. I also am a contributor to the blog Colourful Keys, which is the free and public side to Nicola's materials. I'm very exciting to attend her online Teacher Turboboost during the last week of March 2021.
A Little About Me
I am a pianist and organist, and I can play both pretty well. I'm proud to have two music degrees from my home state of New York, including a Bachelor of Fine Arts in Piano from Purchase College and a Master of Music in Collaborative Piano from The Juilliard School. I've always had an interest in teaching, developed early in life, though I didn't do a lot of it during most of my career due to having a full-time business job and part-time organist job. You can read a lot more about my journey below.
Summary
That's what I offer, in a nutshell. Please contact me via the button below. If you'd like to read what other piano parents have said, please visit my Teaching Testimonials or my Social Media Reviews. If you'd like more information, there is plenty of it below!
---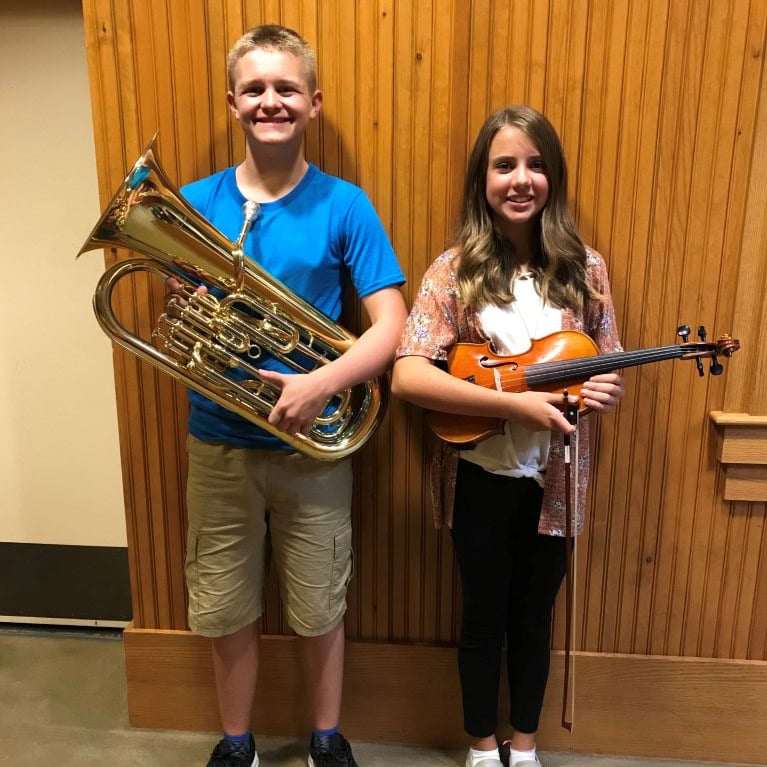 ---
Want More Information?
Great! If you've made it here, you are destined to become one of my favorites.
♫
Student Expectations
Set Goals
Younger students may not be ready to actively set goals like a teenager or adult. However, all students should have some goal, whether it's to get to the end of a particular method book, prepare and succeed at a music festival, or learn Christmas songs to entertain the family.
Achieve Goals with Practice
While we set goals in the studio, they become realized at home through practicing the piano. Sure, a good teacher can help a lot in that process, but even the best teacher can't do the work for the student. Three days a week practice is an absolute minimum. Otherwise, piano lessons will be frustrating and unproductive for student and teacher alike.
A good rule of thumb is five days of practice per week in the amount of the lesson time. For beginners taking 30-minute lessons, this would be 20 to 30 minutes per day. As students move to 45-minute lessons, 30 to 45 minutes per day practice is expected. For very young students, the parent can break up practice time into two short daily practice sessions.
Talent vs Hard Work
Please don't make the mistake of telling a performer after she performs how talented she is. If she's kind, she will just say thank you. If she's honest, she will tell you how many nights she spent in solitude practicing! Pareto's law is at work – it's 20% talent and 80% hard work! Talent with minimal practice only goes so far. When students hit the wall where they need to step up their practice time, it can be difficult. If they want to continue, they have to make the effort to do so.
♫
Teaching Philosophy
I've written a blog post that generically answers this question. Often, I find that prospective students are looking to see if they are a good fit, and that can only be determined by a phone call and/or a trial lesson. I'm glad to offer both. I do charge for a trial lesson, but there is no obligation to continue after that.
You can learn a lot about a teacher just by asking what books they use to teach. I discuss my favorite piano methods, and how flexibility is key to matching the right materials to the needs of the student.
♫
In-Person vs In-Home Piano Lessons
I prefer to teach at a neutral site, like Shepherd Music School in Rogers or First Methodist of Bella Vista because it offers several benefits. There is a spacious waiting area, both outside and inside the rooms where I teach. Also, the school offers built-in recitals each semester, master classes, and workshops in which you can only participate as a student of the school.

I only offer in-home lessons under certain circumstances. They are more expensive since I add a fee for my transit time on top of the normal lesson charge. These lessons work better for multiple students since I need to bill at least 60 minutes per stop. Plus, these lessons will be scheduled outside of my normal teaching hours at the two in-person locations.
---
Enjoy Arya playing a fun piece from one of his favorite video games!
---
♫
Frequently Asked Questions (FAQ)
What is the Right Age to Begin?
Six. If you want an easy, incomplete answer, there it is! However, if you want a more thoughtful answer, consider readiness to learn and regular practice at home. For some kids, this might be five or earlier. Or it might be seven or later. Also, consider your own goals as to why you want your child to start lessons. You may have a young child who is ready, or who needs some type of discipline that music might provide. Or, you might want to enroll your kid in group classes, music or otherwise, and wait to start him in an activity that requires solitary practice, even if you will at least sometimes be at his side. It's up to you to decide, but I can give you feedback at a trial lesson.
There are some teachers who are blessed with the ability and have all of the extra materials to teach 3-4 year-olds. That's not me! I'm prepared to help children as young as 5 or 6 if the child is ready. Pre-school lessons need to be a lot different from those for school-aged children. They will be much more experiential and less reading-based at the start. Music games will introduce the child to aural and rhythmic skills. Playing might be with one finger at a time, working up to using more fingers when the child is ready. Learning will occur, but the pace will be up to the child's readiness.
One caution I often provide is that parents shouldn't enroll their children due to FOMO, or the fear of missing out. A high-potential child will still excel if started later. A child with average potential will not become a prodigy just because she started at age 3. All children can only progress based on their current level of cognitive and physical readiness.
The more likely benefits you will see from starting a child early are in heightened aural and rhythmic perception, which are based on brain development. For more information about developmental readiness, please read this article from the Music Teachers National Association (MTNA).
Do I Teach Very Young Children?
As mentioned above, I will accept children as young as 5, in the right situation. It requires doing lots of supplemental activities, which I also do with some of my slightly older beginners. Having a parent involved in watching piano lessons and involved in practice at home is key for younger students. A child will become more independent eventually. However, you will likely find it staggering how much goes into preparing a child for learning to read notation on the page and connecting it with keys on the keyboard!
Do I Teach Teens and Adults?
Yes, I do! In fact, I use different materials and am more flexible with my teaching style since teens and adults often have specific goals for taking piano lessons that are different from younger children.
Who Is My Ideal Student?
Each student has her own goals, personality, and willingness to practice. A good teacher guides a student through peaks and valleys, and a good student keeps practicing through ups and downs. Progress is not always linear: There sometimes will be a long plateau followed by a sudden breakthrough. I really enjoy teaching a student who is motivated to learn, which means motivated to practice! That helps to ease my stress when participating in music festivals and group recitals.
What is My Piano Background and What Led Me Back to Teaching?
I am a pianist and organist, and I can play both pretty well. My bachelor's degree from Purchase College was in solo piano, and it's where I also took my first formal organ lessons. I switched to Collaborative Piano for my master's degree at The Juilliard School. I recently began playing solo concerts on both instruments.
During my sophomore year at the New England Conservatory of Music, before transferring to Purchase, I studied piano pedagogy with an amazing professor who was a disciple of Frances Clark's teaching, whose Music Tree method books I still use today. As a bonus, I was assigned a couple of piano students for my first teaching experience.
In my early 20s, I taught a solid part-time load of piano lessons at the Rockland Conservatory of Music, which is located in the northern suburbs of New York City. I continued at that school for a while during my time at Juilliard, but I had to give it up to focus on my studies. After that, I had my plate full with working full-time as a software engineer/data analyst, and part-time as a church organist/music director. I did take on a couple of students here and there upon request.
Several years ago, I left the full-time corporate world and have returned to music to teach and perform, while continuing my church job. I have participated in a local piano teachers' group for several years, and in Spring 2019 one of my students became the first alternate to the state music festival for her level.
Helpful Links
---
Last Updated 2022-02-26 | Originally Posted 2017-10-01
---
Piano Teacher Posts: