Introduction
This was my fourth year to participate in the NW Arkansas Music Teachers Association (NAMTA) Sonatina Celebration. My first year's experience was tremendously positive, as I reported in this blog post. In its 25th anniversary year the festival was online, instead of in person at NWACC's Bentonville main campus. I only had 5 participants, which is down from last year's count of 7 students. One day before the registration deadline one of my students broke his arm, or it would have been 6! (He switched to doing right-handed repertoire in lessons for a month and did quite well at it!) Any music festival is usually an endorphin-pumping fabulous time for teacher, students, and families alike, except this year it wasn't. What happened threw a pall on my studio's entire experience of this year's festival.
Before delving into any of that, I do want to say that there certainly were some highlights. The best prepared student earned a superior plus for a performance that had lots of polish. He wore the medal during his first lesson after getting it. It looked good on him. Three of my other students received superior ratings, as well as line item scores and commentary that were spot on to their performances. To be honest, one or two of these performances might have merited a red ribbon, but we got lucky!
As I Understand the Festival…
This festival has become beloved by the 15 or so teachers who participate each year, because it allows for a student to be tested against the piece she is playing. This is important, because there are other festivals that are competitions in disguise. In theory, it's a safe space whether you are a young student playing an advanced piece, or an older student playing a beginner piece. Each student receives comments in the elements section, which looks at elements such as stage presence, musicality, accuracy, dynamics, and more for a total of 11 line items.
The student also receives a bit of commentary in the further observations section. This may expand upon one of the elements above, or mention something else that doesn't quite fit in that section. At the very bottom, the student gets a summary score that translates into points and a ribbon color or medal. These points become important because they roll into a lifetime total that awards trophies as students accumulate points annually.
The Top Awards
There are three awards, since the lowest rating of Very Good for three points with a white ribbon is no longer given. The highest rating of Superior Plus for six points with a medal is reserved for the best performances. The second-highest rating of Superior for five points and a blue ribbon is the typical award. Although stats are not typically published after the festival, even though I feel they should be, for full transparency, this seems to be where about 50% to 60% of participants score.
The Red Ribbon
The lowest-given rating of Excellent for four points and a red ribbon is reserved for those performances where there are at least several markdowns in the elements. It could be for a student who plays sloppy and is just inadequately prepared. Or, it could be for a student on the bubble who might have squeaked out a superior on a good day, but this wasn't one of them.
What Happened
There is typically the element of surprise, since you don't know how your student will perform live. This year, though, everything was pre-recorded, so that's not what happened. I personally recorded the student in question along with two other students. The remaining students recorded at their homes. The student in question received what I considered a very harsh excellent rating for what I thought was at least a superior performance. The line item detail and the commentary read very much like a superior performance. Ten elements received the highest rating, and only one markdown occurred in accuracy. The student made a recurring rhythmic error that resulted in that markdown. The commentary also added that her posture was slouched. It's not something that directly affected her performance, but it was accurate and good feedback.
However, besides that one markdown and one comment, the playing was quite fine. Upon review by the program committee, this was confirmed. However, the rating was not overturned because all ratings are final. Even though this doesn't make me feel good, I do understand their decision. So why was there such a huge discrepancy between the final rating and everything else on the form? Was it because she was an older student playing a late beginner piece? I hope that's not the case, because we should encourage students of all ages to begin piano, whether that be at age 5, 10, 15, or even 75! Was it just a clerical error from a judge who was tired from grading too many other students? We'll never know what happened in the judge's mind.
The Future
After a week to mull this over, I realize I have only two real choices. Complain or act. How about a little of both?! I am going to seek to join the committee for next year's festival. Plus, I would like to have an after-action review of this year's festival as well, to see if there were other cases where the final rating did not seem to derive from the line items and the comments made on the rest of the form. That will be my main input to the judges for next year's festival: There must be congruency between line items, comments, and final rating.
In Conclusion
I've had students get red ribbons before. In each case, it was earned in a way that I described above. What happened was not one of them. That said, I have to be thankful for the good that came out of this festival. Stephen Covey in his famous Seven Habits of Highly Effective People preached that you can't control outcomes. Once you go back inside your circle of control, you find tremendous freedom. Plus, in this case, you get a lot of great feedback. You're free to remind me of this when I forget in the future!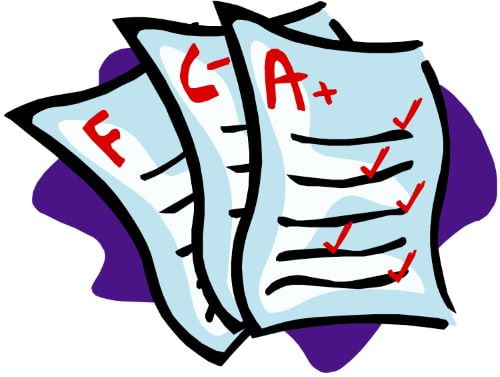 Posted 2020-11-22