As you might imagine, there is an abundance of wonderful organ music for Lent and Easter. It would be pretty easy for me not to learn any new music for the season, and just recycle what I already have. But that doesn't serve my goal to learn a lot of new music while I'm still young enough to do so. Plus, there are entire composers whose music I've avoided due to the difficulty or strangeness of it. Now is the time to build a few of these pieces into my repertoire.
Certainly, one composer whom I've avoided is César Franck. His music is not the most difficult to learn, but his works are long, have lots of tricky sections, and require lots of registration changes to be effective. There are other composers like Edwin Lemare, Marcel Dupré and Jean Langlais who seem to delight in how many notes they can throw on a page. With them, there are no easy pieces, even ones marked at slow or moderate tempos.
I've learned to choose only a couple of difficult new pieces a season, so I can do them well. The Pastorale and Prière of Franck are two of these. For everything else, I look at lists from prior years and choose a variety of pieces and difficulties to make sure that I don't spend too many nights toiling away at the console.
So, as the pensiveness of Lent breaks into the jubilation of Easter, the keys may change from minor to major, but the work continues! In order to document my work, I'm recording and posting some of these recordings to my own Website. However, they are just for my Curious Squirrel Newsletter subscribers. It's free and easy to subscribe (please do) and unsubscribe (but I hope you don't).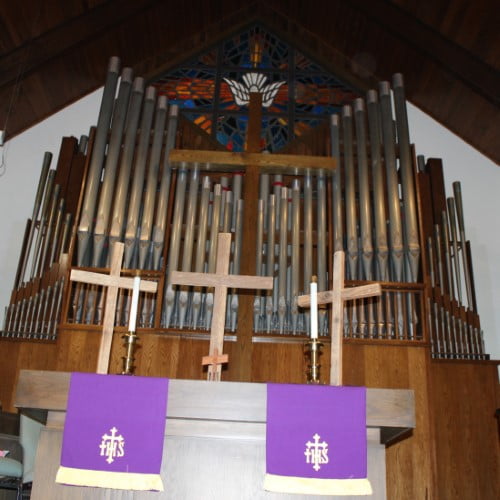 Last Updated 2020-05-10 | Originally Posted 2018-03-26